Puppy and Handler UK is the kink and fetish title for the Pups and Handlers community throughout the UK. The holder of the title advocates for and supports the positive development of the UK's pup community, and helps reach out to new members of the community. They become the national representative for pups and handlers at local pup events, and the international representative for the United Kingdom at European and global pup events. Held annually to elect a successor to the title, it is an event created by pups, for pups, handlers, and all friends of the pup community.
It's important to us to involve as much of the community as possible. In 2021, we held the 6th contest in London, electing the titleholder for 2022.
The contest is a great chance for pups to come together in a spirit of friendship. It's also a celebration of being pup, for pups and handlers and friends to come together and share in the joy of pup play and of our community.
Key Aims:
As an organisation we have key aims we expect of ourselves and title holders together. Our core aims revolve around the pup play flag and is described below: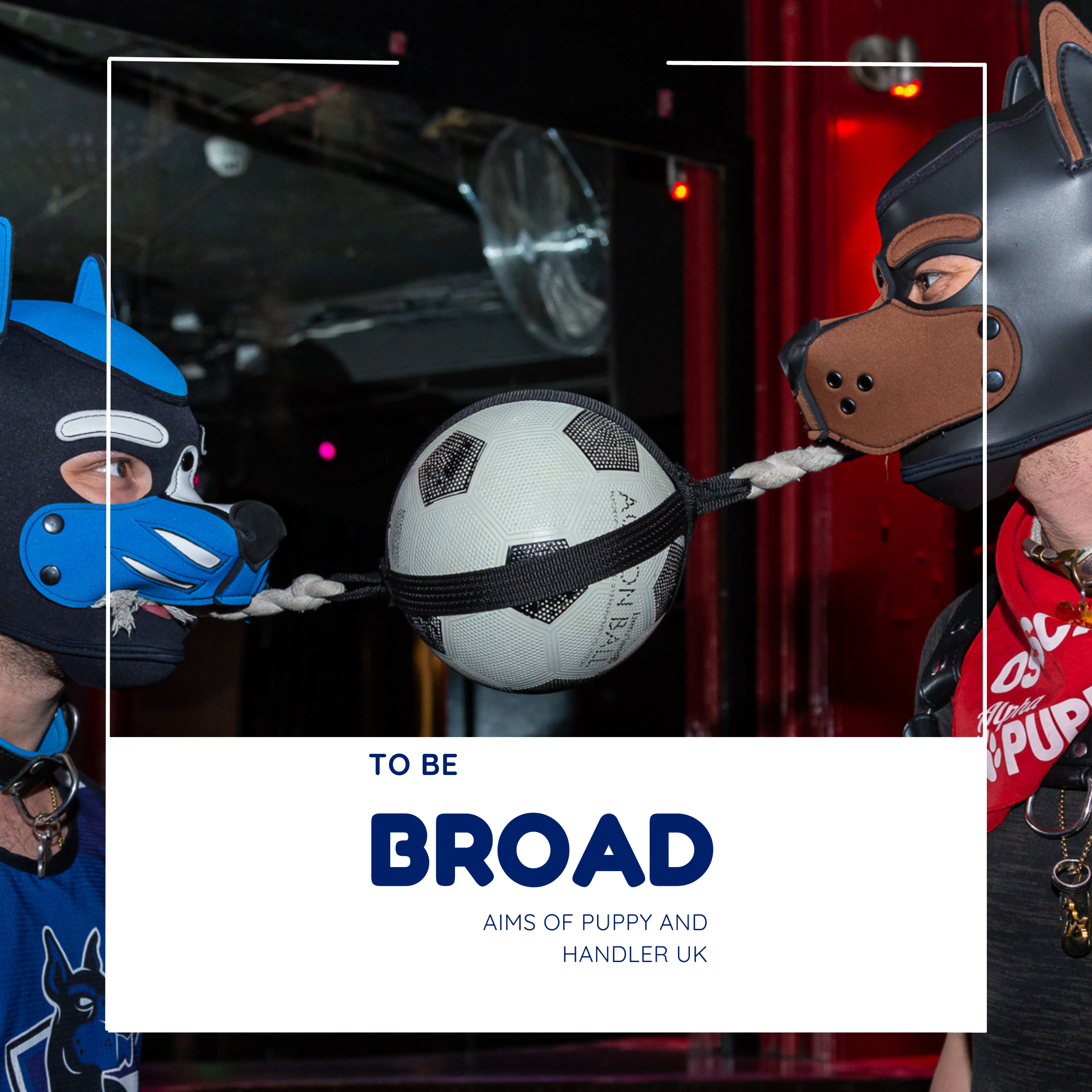 BROAD
The flag has a white stripe through the middle of the flag. This stripe is 1.5 times larger to show the breadth of the community. In the UK, we have many groups/clubs, types of pup and handler dynamic, and types of play, therefore we aim to help showcase, where possible, how broad our community is. There is always an event nearby that all can come and enjoy.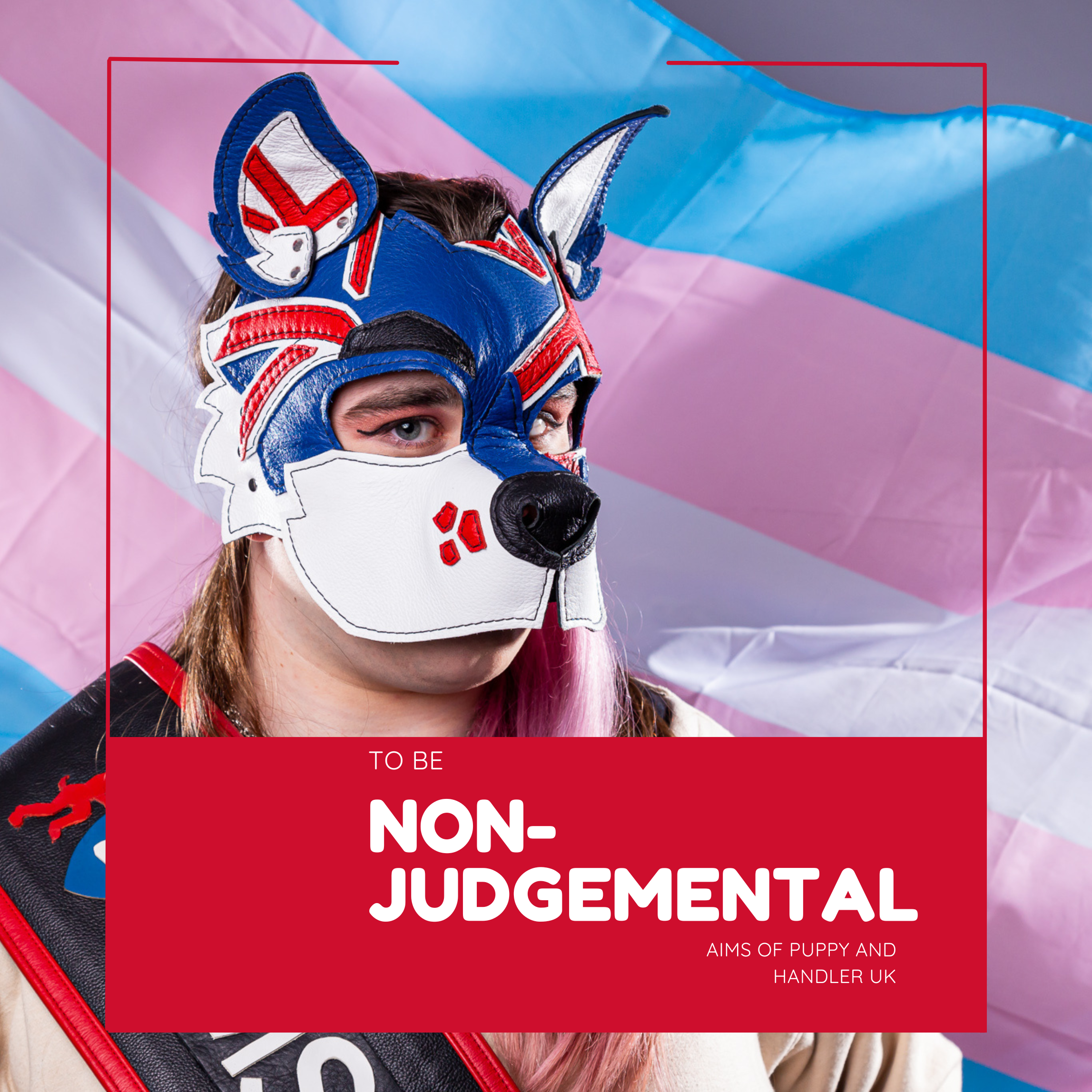 NON-JUDGEMENTAL
The red bone in the flag symbolises the non-judgemental heart of a puppy. We strive to be non-judgemental to those who enter the contest for the title including our team, to be respectful about the diversity of the community, and those outside our community who are interested in pup play. Inclusive of everyone regardless of gender, ethnicity, beliefs, disability, neurodiversity and so much more
Photographs on this site
Unless otherwise indicated, all contest photography is done by our resident puppy photographer, Pup Snap, from the class of 2018 and 2022. Why not check out his website?