Puppy UK 2020 / 2021
2020 has certainly been a challenging year for all pups worldwide following the COVID-19 pandemic, seeing many events suspended due to social distancing measures put in place for the safety of everyone around us.
With the current uncertainty around when social distancing will end, the decision has been taken by the board and Team Puppy UK to suspend this year's contest. We felt we could not hold the contest the way we would like to with the current restrictions in place, with no known end date in sight.
Hunter will be caretaker for the title until 1st January 2021, when his title year will start. The Pack of 2019 shall now become The Pack of 2020 and the next election will elect for the titleholder of 2022.
We understand that many of you will be disappointed by the news, especially as there has been high levels of interest about entering into this year's contest. We hope you will continue to engage with us and share your thoughts on how we can all shape the future of our pup and handler community.
All of us at Team Puppy UK hope that every pup, pet, and handler is keeping safe and we look forward to wagging our tails together again when it is safe to do so.
From us all in the team, Scritches, Licks, and Wag
Kitty Rony
President – Team Puppy UK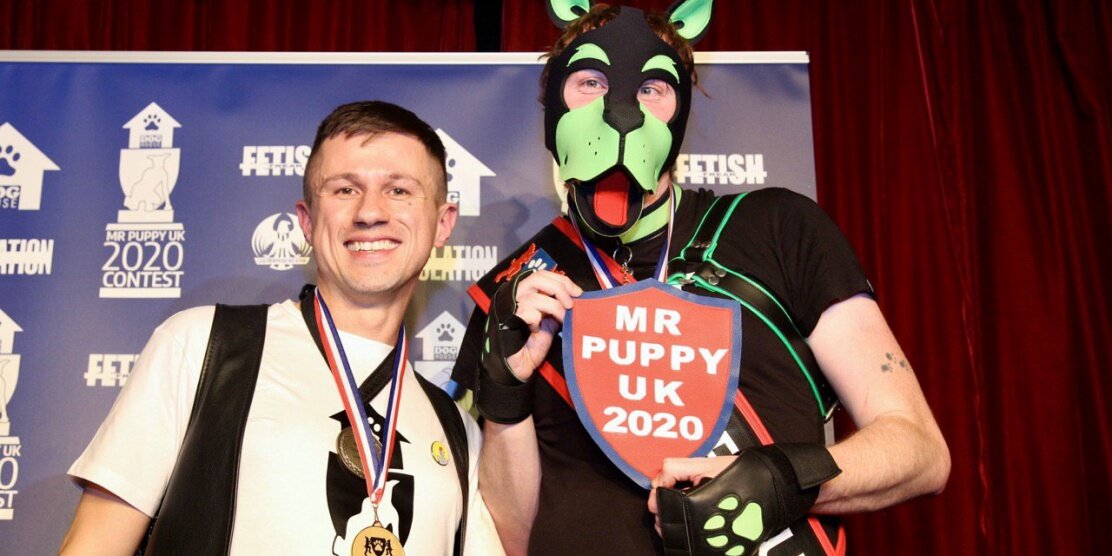 Congratulations Hunter!
A very big welcome to PUP HUNTER from Birmingham – the Fifth Puppy UK for 2020!
We're so incredibly proud of all the pups who joined The Pack this year, and competed to succeed Trumpet as the fifth Puppy UK.
Congratulations Hunter – we look forward to a spectacular title year together!
We're very pleased to welcome Pup Rogue, representing the South East, as our Runner-Up; Pup Parker, representing Bristol, as our Second Runner-Up; and Pup Dex, representing Manchester, as our Puppy Congeniality.
And although we're sad to see Brock step down as President, we're delighted to introduce him as the very first Puppy Trainer 2020 – with lots of exciting things to come, we're sure!
Watch for our announcements here and on Twitter:
@TeamPuppyUK
About Puppy UK
Puppy UK is the kink and fetish title for the Pups & Handlers community throughout the UK. The holder of the title advocates for and supports the positive development of the UK's pup community, and helps reach out to new members of the community. They become the national representative for pups and handlers at local pup events, and the international representative for the United Kingdom at European and global pup events. Held annually to elect a successor to the title, it is an event created by pups, for pups, handlers, and all friends of the pup community.
It's important to us to involve as much of the community as possible. In 2019, we held the 5th contest in London, and the 2021 contest is now being planned.
The contest is a great chance for pups to come together in a spirit of friendship. It's also a celebration of being pup, for pups and handlers and friends to come together and share in the joy of pup play and of our community.
Photographs on this site
Unless otherwise indicated, all contest photography is done by our resident puppy photographer, Pup Snap, from The Pack of 2018. Why not check out his Twitter?