The holder of the title advocates for  the positive development of the UK's pup community. As part of this, they also help reach out to new members of the community and they become national representative for pups and handlers at local pup events, and the international representative for the United Kingdom at international pup events, both in Europe and beyond.
The title-holder, who volunteers their time and service, is elected annually by representatives of national and international pup and fetish organisations, chosen from community volunteers and organisational leaders. There is also the element for the community to help choose the title-holder by a public vote held at the event each year.
They are chosen in the late autumn to serve for the subsequent full calendar year, and this is their designated year as the title-holder. For example, the titleholder from January 1st 2019 – December 31st 2019 is elected in Autumn 2018.
In 2019 the title became gender neutral – and the sash worn by the title-holder is interchangeable with the title-holders preferred gender prefix (or left blank), as we recognise that pup-play is not a male only fetish. In 2023 we added Trainer/Handler UK to represent the handler community.
Mr Puppy UK '16 Mr Puppy UK '17 Mr Puppy UK '18 Mr Puppy UK '19 Mr Puppy UK '20-21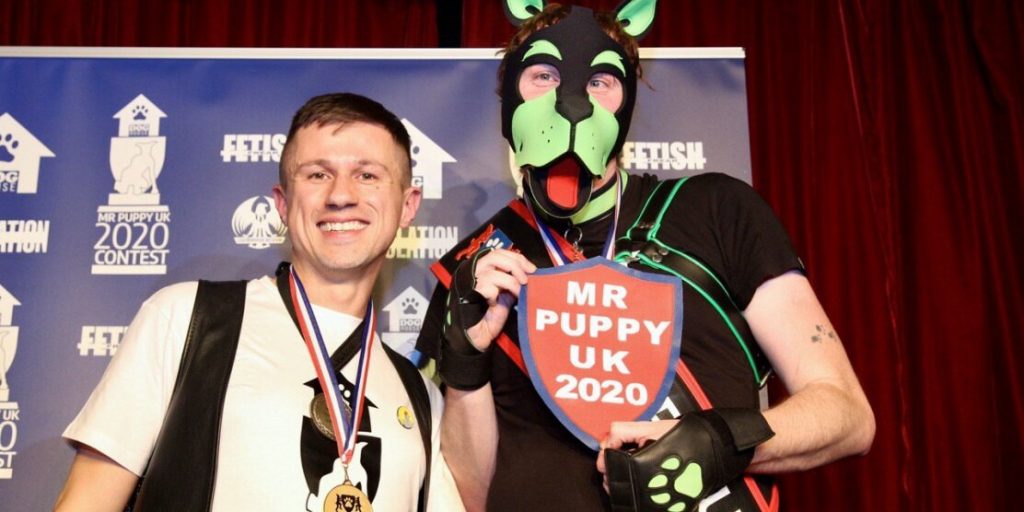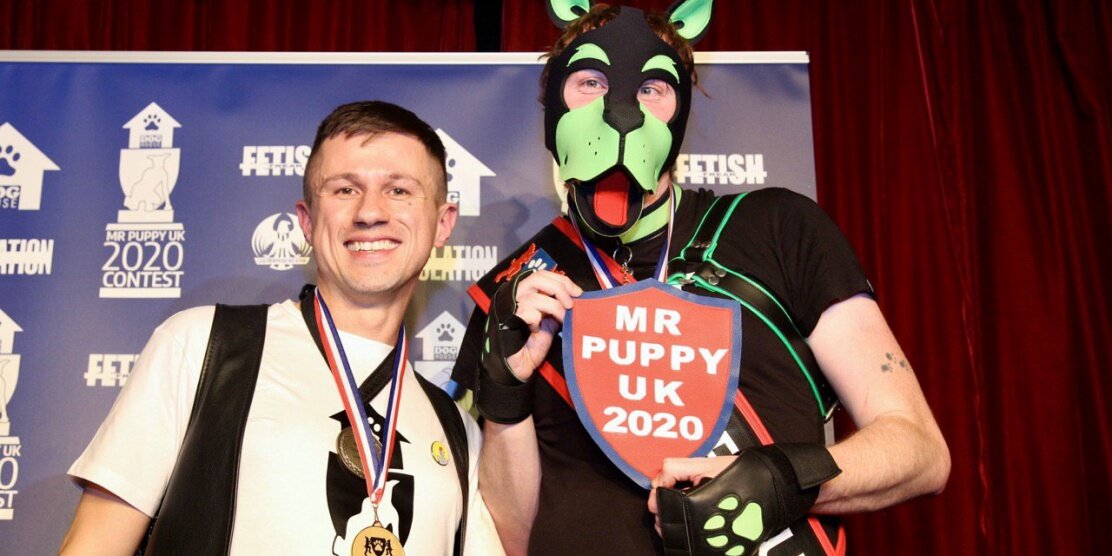 Ms Puppy UK '22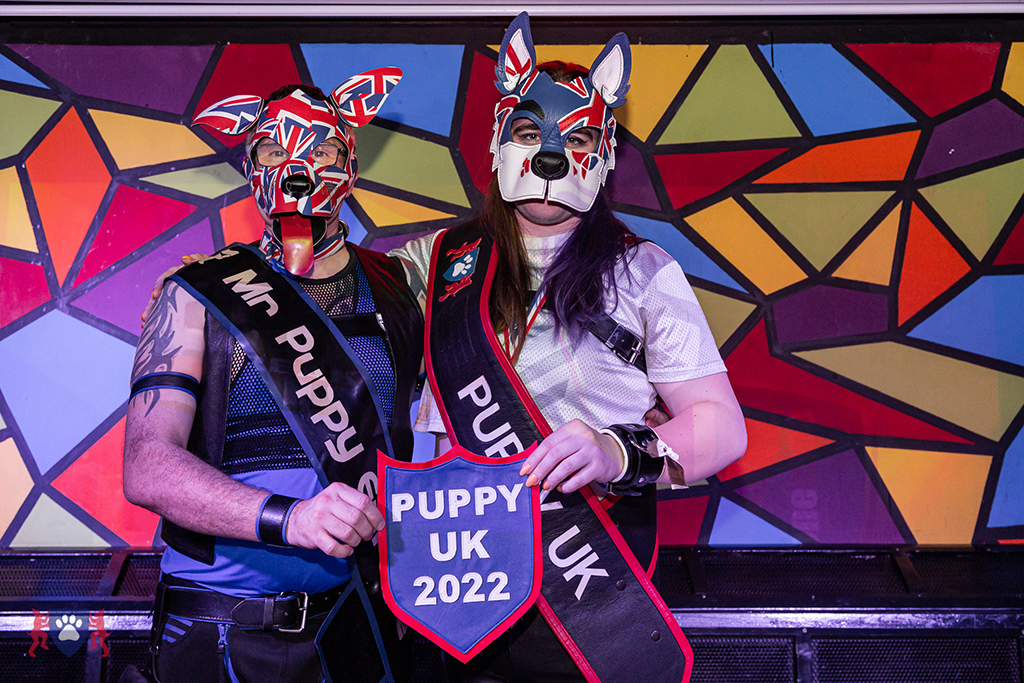 Puppy UK '24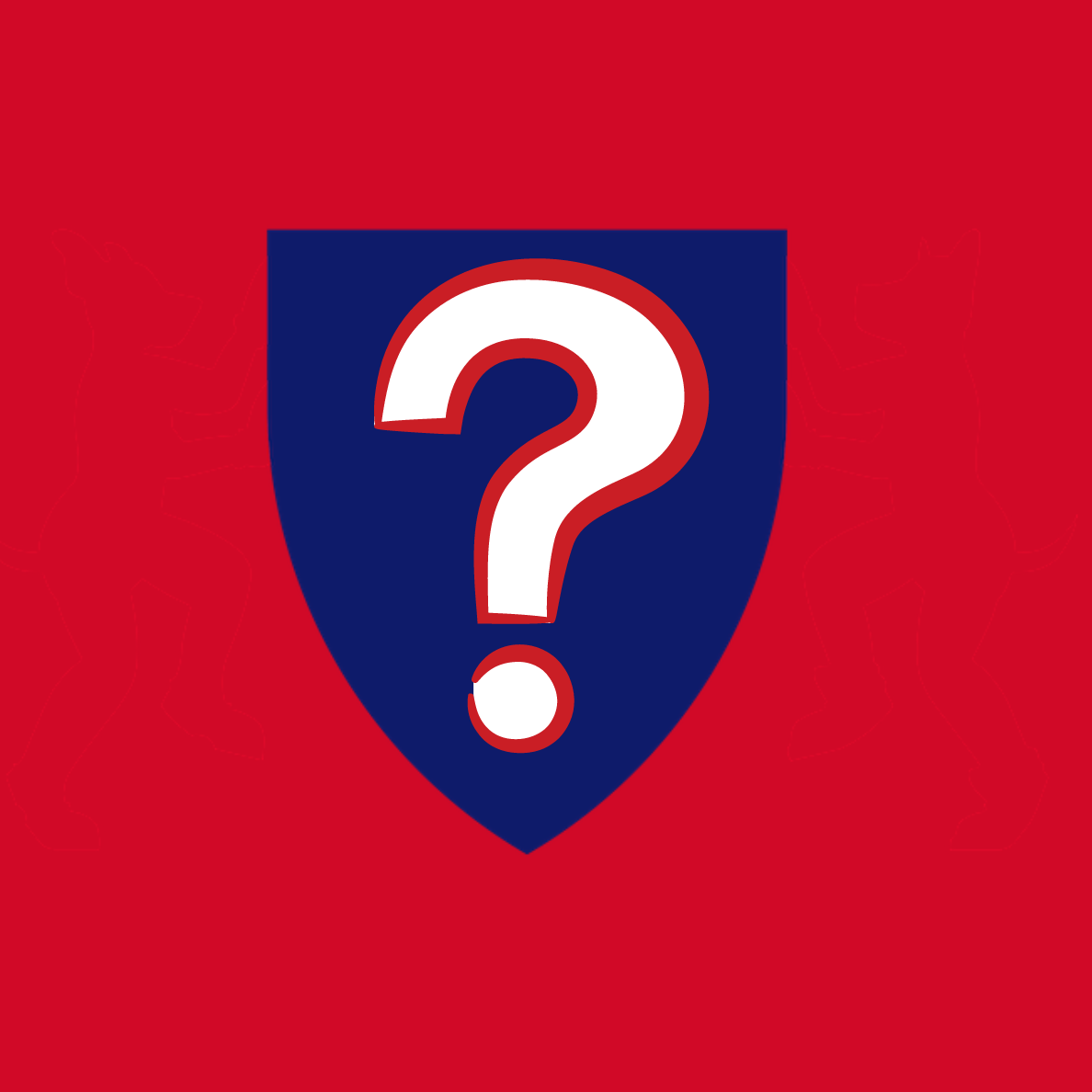 Trainer UK '24