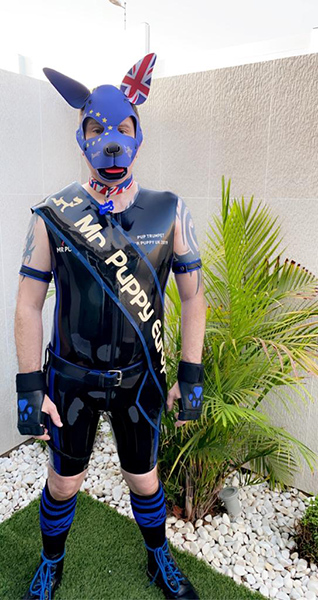 Pup Trumpet
Mr Puppy Uk 2019, IPTC runner-up 2019 and MR Puppy Europe 2020/21
6 year old Pup from Stoke-in-Trent in the Midlands of the UK.
International travel Pup who has visited all over Europe, Japan, Australia and America promoting and supporting the puppy community.
Trumpet has judged at elections in the UK, as well as in Europe and brings a lot of experience and view points from pup events all over the world.
Trumpet is also the Pack Alpha of Doghouse and the co-owner of Gossip Nightclub in Stoke.
---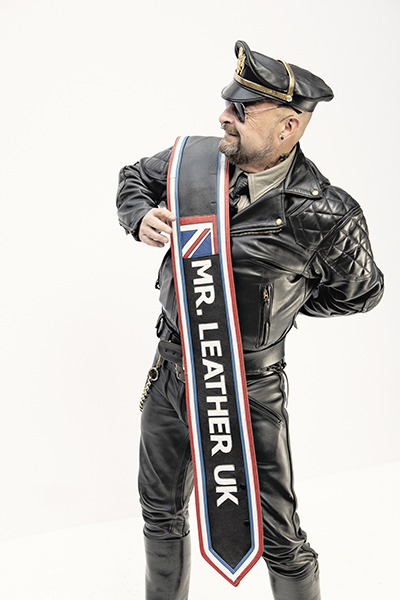 Jon Stockton
Mr Leather UK
I am passionate about visibility within all our fetish communities, under the LGBTQ+ umbrella.

I feel that if we are not seen, we are underground, and therefore inaccessible. To be seen is to give everyone the opportunity to be inspired to join in, which in turn will I hope bring happiness and a better sense of self.

I am a co-admin for Birmingham Fetishmen, a co-founder and admin for South West Fetishmen. Additionally I have set up a group for those new to leather and gear to further explore their kink; LEATHER 101, as well as a new all leather social in Birmingham, BLUF Birmingham.

My personal interest and involvement goes back decades, from the gay skinhead movement of the 1990's, I came to leather in in the early 2000's and never really ever stepped back out of it.
---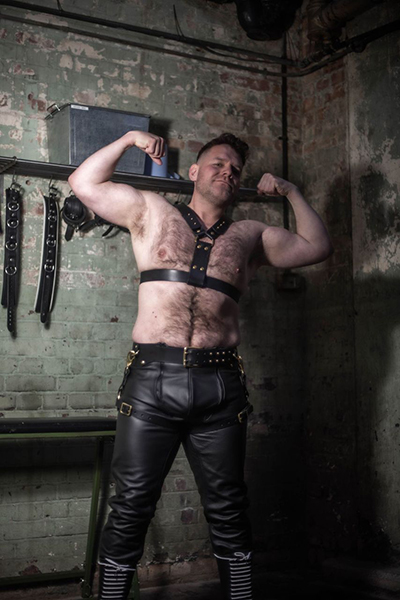 Chris De Bear
Eurofetish Song Contest Finalist, 2022
Hi Chris here aka Chris de Bear, finalist for Eurofetish song contest 2022 and looking to bring the title home for the UK.
My fetishes are vast: from rubber to leather, Nike trainers to lyrca i am open to most.
I believe in community and putting two fingers up to convention.
I love performing and often you can find me performing as part of the Geartunes live crew doing what i love to do, Sing especially a cheesy show tune hand me a mic if you dare.
The future sash holders need to be role models for the community they represent and I want to find that person who can be fun and support events but also progress the community someway opening it up to more people.
I cannot wait to play with the puppies and give head scratches to the winner and all those that have been brave enough to enter. Good luck to all
---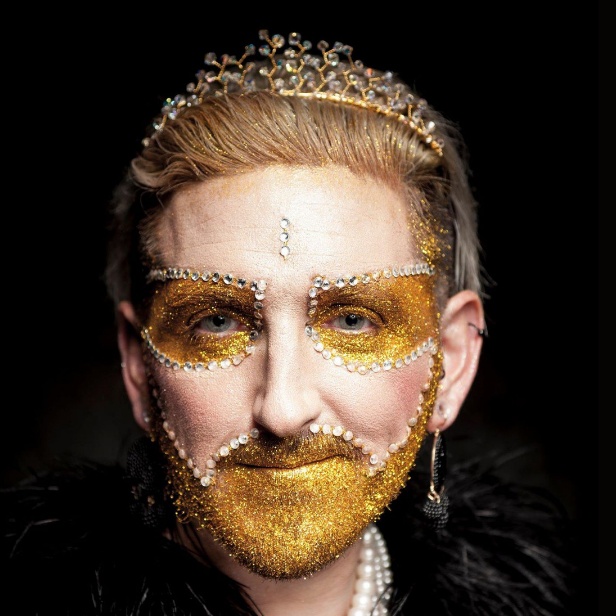 Ripper Moff
I'm Ripper Moff, a charismatic, glitter-ball of energy, enthusiasm and excitement. Twin sibling to the infamous Sister of Perpetual Indulgence, Sister Jacqui Moff of the Helping Hand, who hosted the Mr Puppy UK Contests in 2015 & 2016.
Ripper is an international cabaret and burlesque host and performer and is a regular host at Darklands, Antwerp, where they hosted Mr Puppy Europe in 2017 and 2018.
Ripper also won The Alternative Model of the Year 2019 (Non-Binary Category). has been a finalist in the UK Fetish Awards 2020 and is the winner of Mash Guru's Midsummer Night's Queen 2021.
---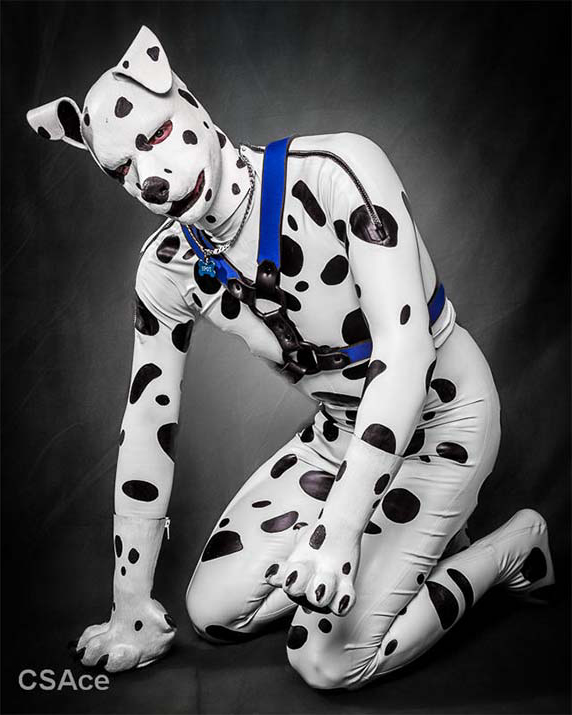 Zentai Spot
Inaugural Puppy UK 2016
I'm Zentai Spot, or more commonly, Spot and I was the Inaugural Puppy UK in 2016; as well as 2nd Runner Up in the Puppy Europe competition in 2016.
Although I'm listed as part of the judging panel, my role in the contest is as Adjudicator.