Puppy UK & Handler UK Contest 2023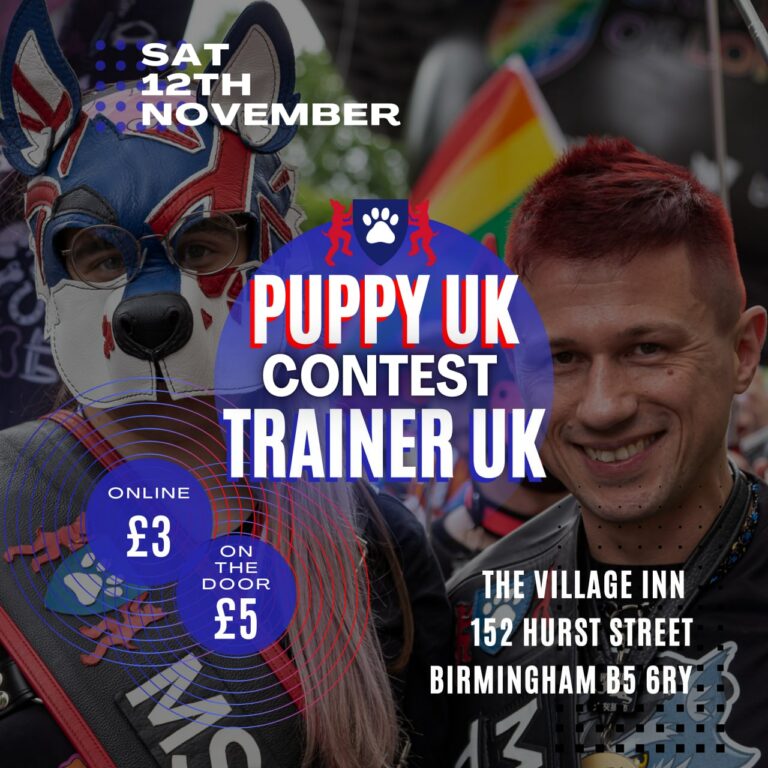 Contest
Come and Join us at the Village Inn (152 Hurst Street, Birmingham, B5 6RY) in Birmingham to elect the next Puppy UK for 2023……and new this year, we will be electing our very first Handler UK!!!
Contest is open to all pups, pets, handlers, and everyone else, of all genders. 
Contest Tickets £5 on the door or £3 advance (pay what you can option available) 
Brunch
This year, we are offering a brunch which will be served at The Loft, 143 Bromsgrove St, Birmingham B5 6RG between 10.30am and 12.30pm 
Brunch Tickets are £10 per person with a vegetarian option available.
Ms Puppy UK at Pride in London
On Saturday 2nd July, Pastel, Ms Puppy UK participated in their first ever Pride in London March with Pup Out London.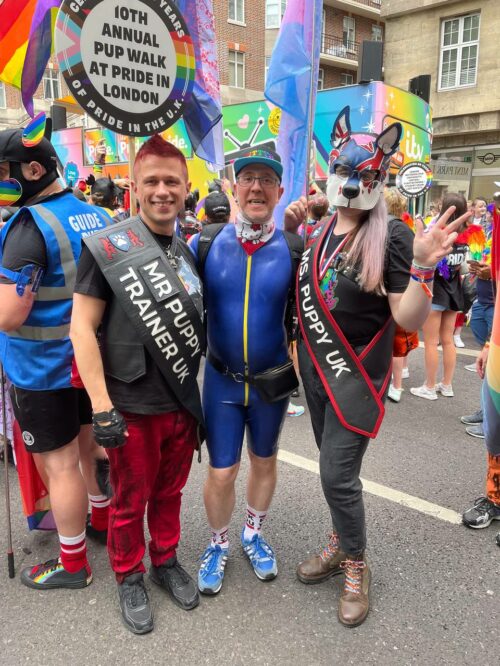 Saturday 20th November 2021 saw the election of the 2022 Titleholder.
Following the election, Pastel was elected as the Titleholder and has elected to use the Ms Puppy Title.
Pastel is seen here with Pup Trumpet, who was Mr Puppy Europe.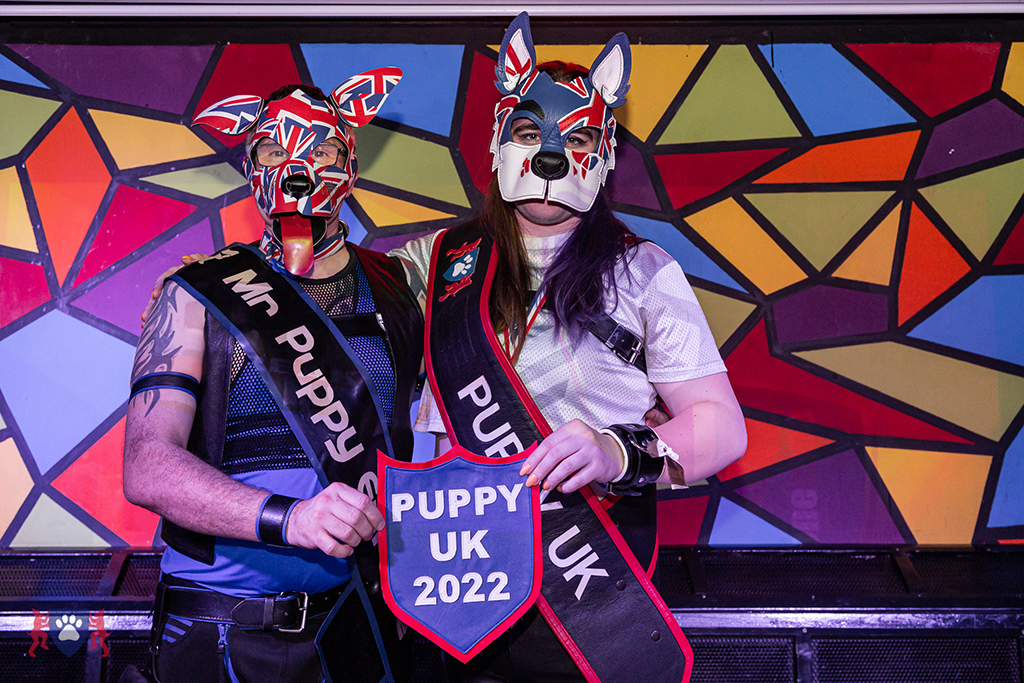 About Puppy UK
Puppy UK is the kink and fetish title for the Pups & Handlers community throughout the UK. The holder of the title advocates for and supports the positive development of the UK's pup community, and helps reach out to new members of the community. They become the national representative for pups and handlers at local pup events, and the international representative for the United Kingdom at European and global pup events. Held annually to elect a successor to the title, it is an event created by pups, for pups, handlers, and all friends of the pup community.
It's important to us to involve as much of the community as possible. In 2021, we held the 6th contest in London, electing the titleholder for 2022.
The contest is a great chance for pups to come together in a spirit of friendship. It's also a celebration of being pup, for pups and handlers and friends to come together and share in the joy of pup play and of our community.
Photographs on this site
Unless otherwise indicated, all contest photography is done by our resident puppy photographer, Pup Snap, from The Pack of 2018. Why not check out his Twitter?