After a break due to the COVID pandemic, 2021 saw the contest move to Stoke On Trent, being held to coincide with 'The Dog House, with the view to electing the 2022 title holder.
For the fifth edition of the contest, we enjoyed the excellent hosting talents of Vivienne Lynsey of Manchester and Rob Wilde of the Mr Puppy Team.
The Puppy UK 2021 Contest was judged by a panel of five distinguished judges:
Pup Trumpet, Mr Puppy Uk 2019, IPTC runner-up 2019 and MR Puppy Europe 2020/21
Jon Stockton, Mr Leather UK
Chris De Bear, Eurofetish Song Contest Finalist, 2022
Ripper Moff
The panel was led by Zentai Spot as Adjudicator and Tally Master
Seven contestants presented themselves for consideration, and after an exciting day, the judges were pleased to announce that Pup Pastel was elected as Title Holder for 2022. Pastel elected to be known as Ms Puppy UK.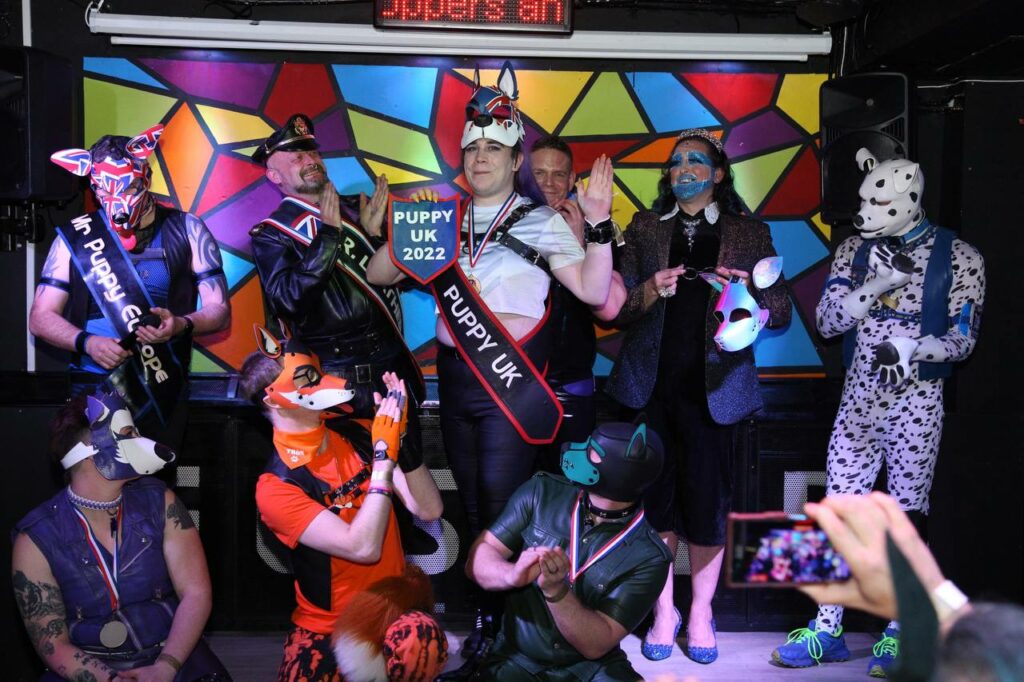 The Pack of pups that competed in 2019:
Pup Rogue – Representing Guilford
Pup Pastel
Pup Tron – Representing Manchester
Pup Max – Representing Birmingham
Pup Dawn – Representing Southend