The 2022 Contest was our first contest to feature two elections – one, the successor to Pup Pastel as Puppy UK and our first elected Trainer UK!
We are grateful to The Loft and The Village Inn in Birmingham for being our hosts for the contest.
The Puppy and Trainer UK 2022 Contest was judged by a panel of five distinguished judges:
Thaly, European Puppy 2022
Quincy, European Handler 2022
Sirius, IPTC International Puppy 2019
Rolo, Mr Rubber Ireland 2022
Pastél, Miss Puppy UK 2022
The panel was led by IPTC International Handler 2019, David
7 puppies and 3 handlers presented themselves for consideration, and after an exciting day, the judges were pleased to announce the two elected Title Holders.
Pup Scruff succeeded Pup Pastél as Puppy UK.
Tony was elected as the first Trainer UK.
The Class of 2022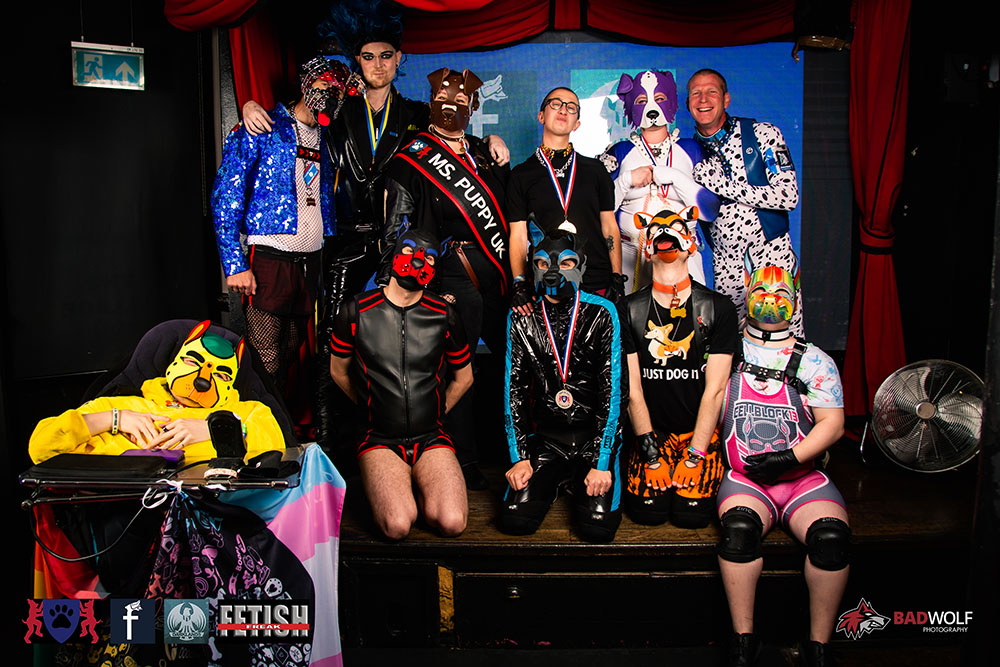 Pups

Wheely
Tron
Rogue
Scruff
Skye
Valto
Snap

Trainers

Dean
Tony
Scritch-Scratch